Global Chilli Sauce Brand Lingham's Appoints ASCO Foods As Its UK Distributor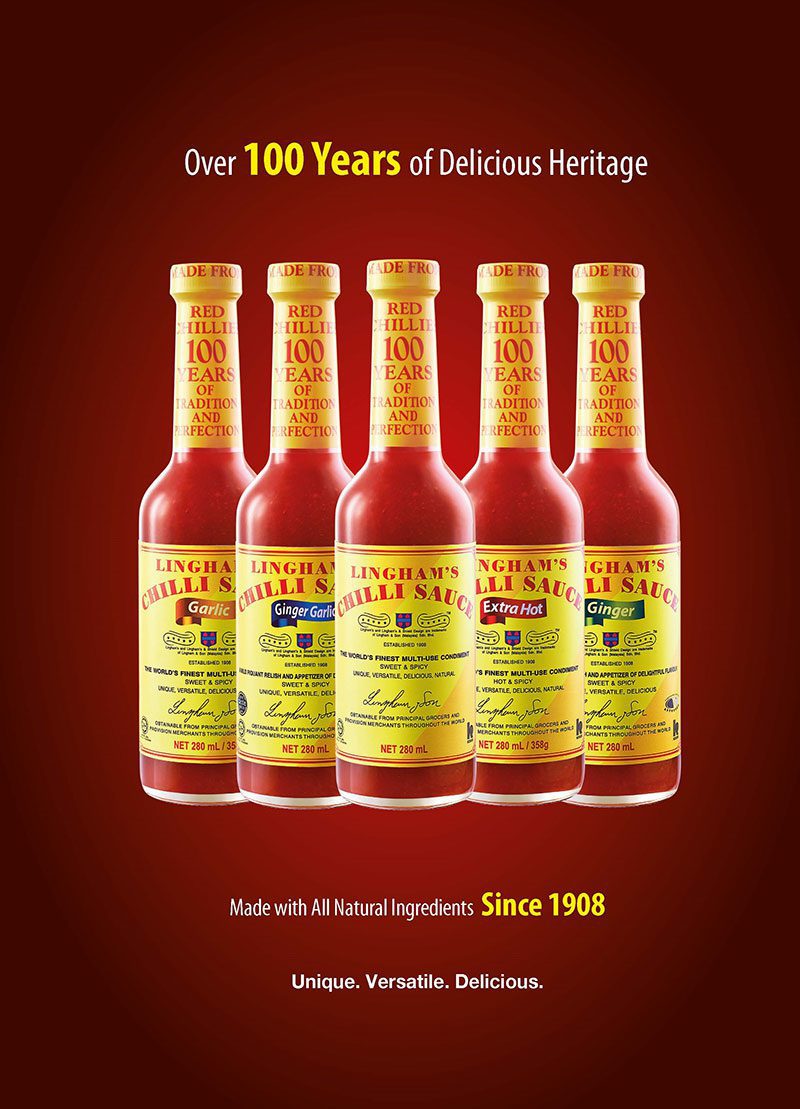 Lingham's chilli sauce brand have partnered with ASCO Foods to distribute the world's finest multi-use chilli sauce in the UK. Created in 1908 and currently sold in over 27 countries worldwide, Lingham's is an all-natural chilli sauce that has been a global household staple for more than 100 years. The Original chilli sauce is favoured by those who crave a unique mix of a sweet and spicy chilli sauce. The range includes the classic Lingham's
Original
Chilli Sauce, still made using the same century old recipe containing just four natural ingredients, as well as four other delicious flavours:
Garlic, Ginger, Extra Hot and Garlic & Ginger
. The newest addition to the range is Lingham's
Sriracha
chilli sauce – the first and only Sriracha on the market containing only natural ingredients. Lingham's prides itself on high quality and providing a flavoursome taste experience without needing any colourings, flavourings, preservatives or emulsifiers. What's more, its Gluten free, Vegan friendly, Vegetarian Society approved and Kosher and Halal certified. ASCO Foods are extremely excited to be selected as the preferred UK distributor. Being a market leader in the distribution of South East Asia's finest foods, ASCO Foods are passionate about representing authentic, high quality brands and opening up them up to the widest possible audience. A Lingham's brand awareness campaign will be rolling out across the UK soon, supported with instore-POS, targeted advertising and a social media campaign. If you would like to stock Lingham's chilli sauce or require further information please contact:
sales@ascofoods.com
or call: 01494 434 953.