Best Selling Chilli Sauce Brand Mae Pranom Launch New Product Packaging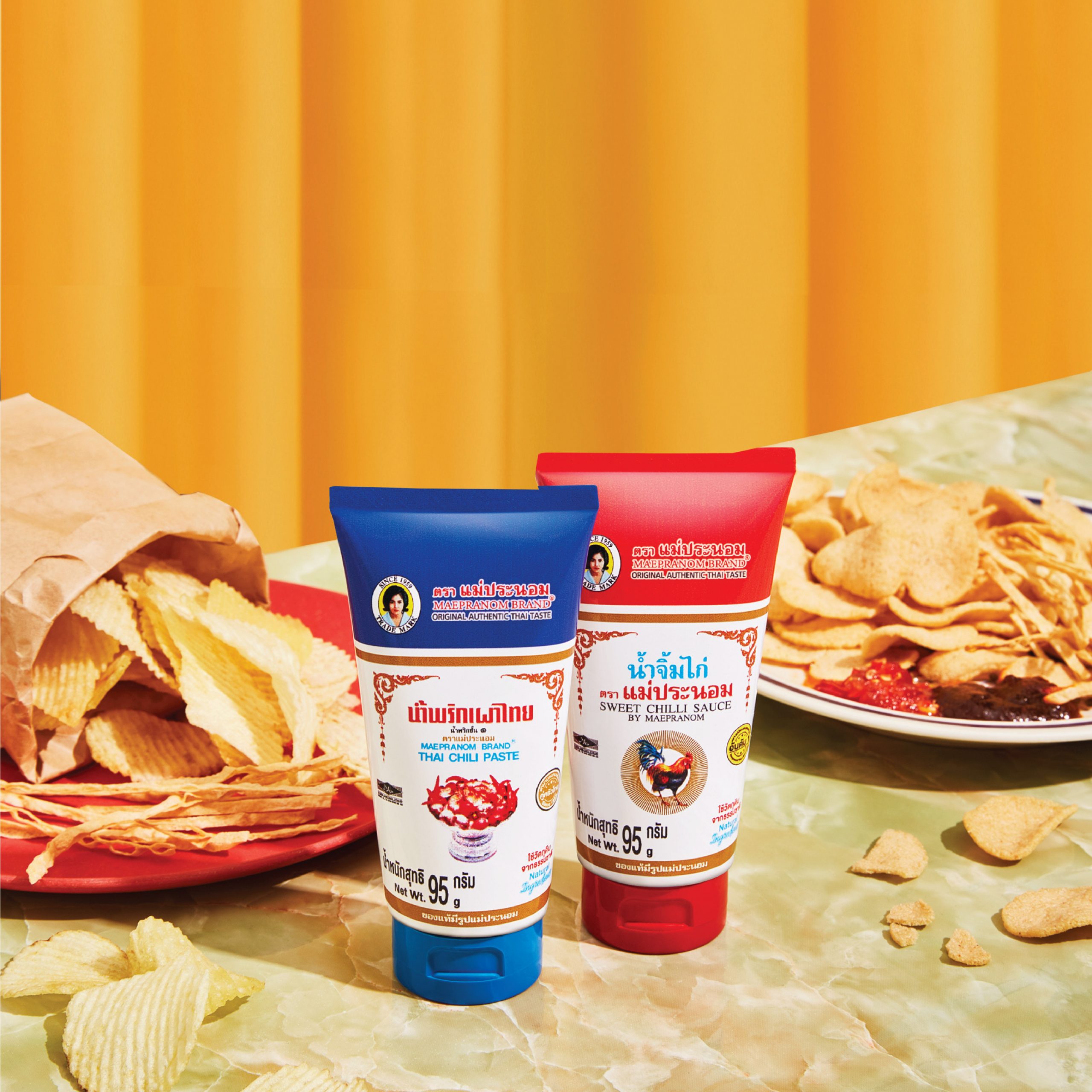 Mae Pranom have launched brand new product packaging for its much loved Sweet Chilli Sauce and Thai Chilli paste.
The new product packaging is compact and ideal for picnics, or on the go use. Available in 90 grams, its perfect to throw in to your handbag or lunch box to instantly add flavour to your meals and snacks.
Providing an authentic Thai Taste, Mae Pranom uses only the highest quality natural ingredients and contains no MSG, preservatives, artificial colours, flavouring or stabilisers. What's more, the new product packaging is eco-friendly with 30% of the sleeve packaging using recycled material.
Taking the number one bestselling Sweet Chilli Sauce in Thailand, Mae Pranom have revamped its hero product in to a must have consumer item. Expanding their product range with the new on the go squeezable tubes provide the perfect accompaniment to any meals – bringing your home comforts on the go with you.
The new products will be available to purchase in most oriental and ethnic retailers. A brand awareness campaign will be rolling out across the UK soon, supported with instore-POS, targeted advertising and a social media campaign. 
If you would like to stock Mae Pranom or require further information please contact: sales@ascofoods.com or call: 01494 434 953.